In an era where electric mobility is transitioning from a novelty to a mainstream necessity, Rotontek introduces its groundbreaking innovation: 450W Electric Driving Wheel for Lightweight Vehicles. This product sets the standard for performance, convenience, and sustainability, solidifying Rotontek's reputation in the electric mobility sphere.
The 450W Electric Driving Wheel is a culmination of years of R&D, blending superior performance with exquisite design. It's crafted explicitly for lightweight vehicles, ensuring maximum efficiency without compromising power. At 450W, this Electric Driving Wheel provides ample propulsion for various lightweight vehicles, from electric bicycles to small electric carts.
Specifications
| Feature | Specification |
| --- | --- |
| Power Output | 450W |
| Design | Brushless |
| Voltage | 36V DC |
| Efficiency | 85%+ |
| Maximum Torque | 25Nm |
| Weight | 3.2kg |
| Operating Temperature | -10°C to 50°C |
| Waterproof Rating | IP65 |
Manufacturing & Design
The core of this driving wheel is its brushless design, a feature ensuring reduced maintenance and increased lifespan. Manufactured using high-grade materials, Rotontek emphasizes both durability and weight savings. Every component undergoes rigorous testing, making sure it meets the highest industry standards.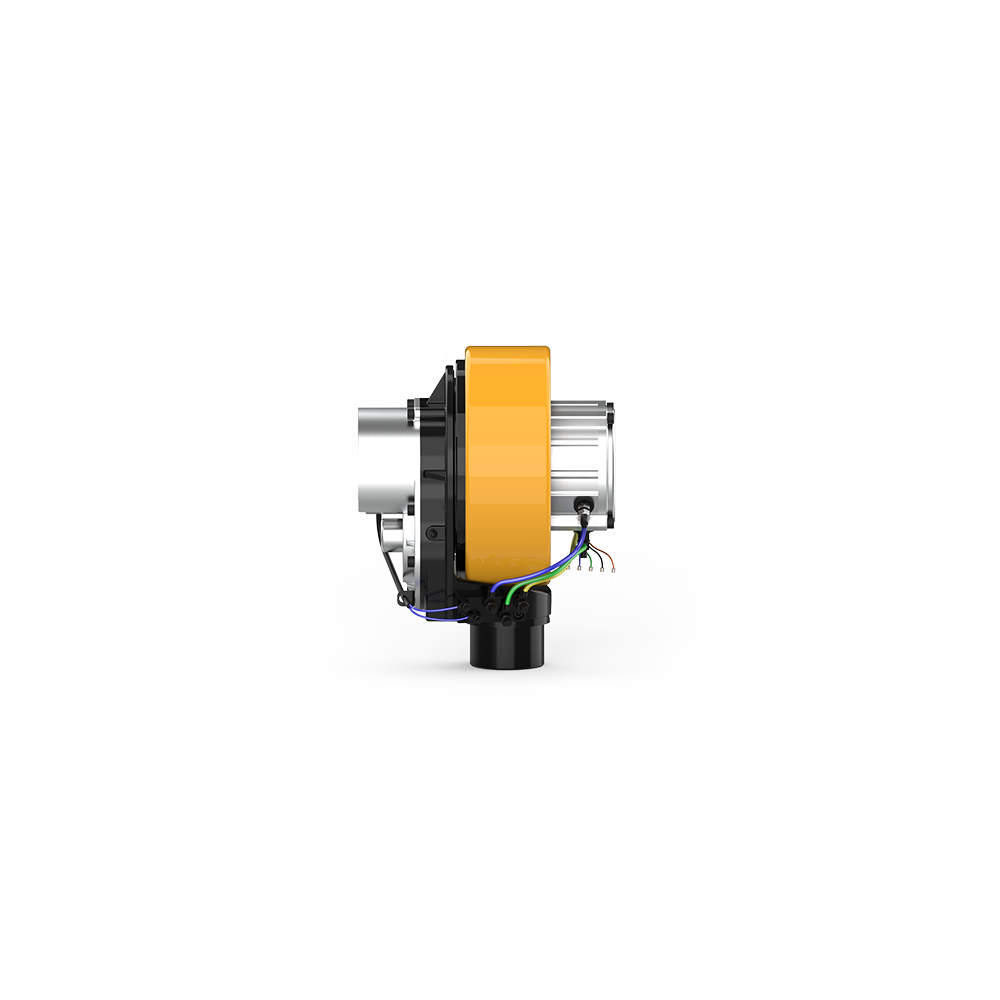 Unique Features & Advantages
Elevated Efficiency: With efficiency levels exceeding 85%, the 450W Electric Driving Wheel promises longer rides and less energy waste.
High Torque: Despite its compact design, this wheel boasts a remarkable torque of 25Nm, guaranteeing powerful propulsion for steeper terrains.
Weather Resistant: The IP65 waterproof rating ensures that the wheel performs optimally even in challenging weather conditions.
Lightweight: At just 3.2kg, this driving wheel ensures that the lightweight characteristic of your vehicle remains uncompromised.
Applications
Rotontek's 450W Electric Driving Wheel is not just restricted to one kind of vehicle. It's versatile and is ideal for:
Electric Bicycles: Transform traditional bikes into efficient electric ones.
Electric Scooters: Provide consistent and powerful propulsion for smoother rides.
Small Electric Carts: Ideal for short-range transits within campuses, resorts, or factories.
Special Projects: Custom applications or student projects focused on sustainable mobility.
Rotontek has consistently emphasized innovation and quality. The 450W Electric Driving Wheel for Lightweight Vehicles is yet another testament to their commitment to revolutionizing electric mobility, one wheel at a time. Don't just adapt to the future; propel into it with Rotontek.